The event was a SOLD OUT Success.
THANK YOU FOR YOUR SUPPORT OF THE RAVEN!

November 12, 2011
An entertaining, rousing fundraiser
Bringing the North Bay to its feet -- literally.
Local celebrities, "Stars" pair with dance Professionals
to compete for your votes -- just like the wildly popular ABC-TV show.
Audience members and the public will vote for their favorite dance team by making donations.
The Dance Teams were:
STAR: Cathy Boitano-Grande
PRO: Warren Bruce Chin, M.D.
Dance:
Salsa
Song Title & Artist:
Yo No Se Manana
by Luis Enriquez
STAR: Keri Brenner
PRO: Jason Taylor
Dance:
Night Club 2-Step
Song Title & Artist:
It Will Rain
by Bruno Mars
STAR: Kevin Burke
PRO: Brina Cimino
Dance:
Hustle
Song Title & Artist:
Last Dance
by Donna Summer
JUDGES
AWARD
WINNER
STAR: Efren Carrillo
PRO: Lauralie Staley
Dance:
Samba
Song Title & Artist:
El Matador by Los Fabulosos Cadillacs
STAR: Patricia Davidson
PRO: Dr. Denny Freeman, D.C.
Dance:
West Coast Swing
Song Title & Artist:
Bootylicious
by Destiny's Child
STAR: Anthy O'Brien
PRO: John Ross
Dance:
Jitterbug
Song Title & Artist:
Crazy Little Thing Called Love by Queen
STAR: Robin Pressman
PRO: Nick Charles
Dance:
Swing
Song Title & Artist:
Bandstand Boogie
by Les Elgart
OVERALL
WINNER
STAR: Will Seppi
PRO: Janelle Guido

Dance:
Cabaret
Song Title & Artist:
Singin' in the Rain
by Gene Kelly
STAR: Julie Anne Winfield
PRO: Daniel Guido
Dance:
Night Club 2-Step
Song Title & Artist:
Lady in Red
by Chris DeBurgh
Meet the Judges:
JUDGE: Jose A. Santamaria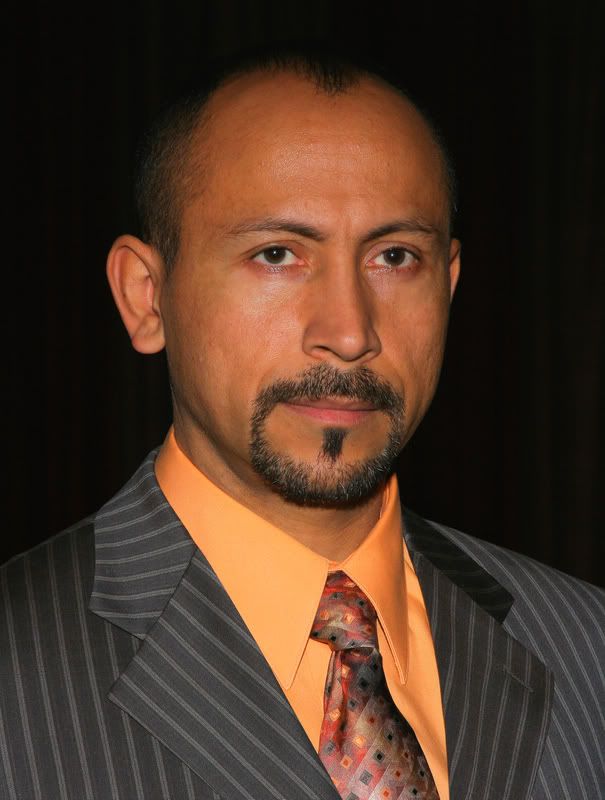 Jose A. Santamaria is a dance instructor, performer, choreographer, judge, and salsa promoter. Since early childhood, Latin dance and music have played a vital role in Jose's life. Ten years ago, Jose began teaching dance in the Bay area and Sonoma County. In 2002, he founded a teen salsa troupe, Salsa Fresca that performed at the New York and Los Angeles Salsa Congresses. Salsa Fresca was voted "Best Dance Troupe in Sonoma County" by the Bohemian. Jose started an adult dance company, Sangre Latina, in 2004. The company performed at the New York Salsa Congress and dancers have traveled together to study Salsa in Puerto Rico, New York, and Los Angeles. Sangre Latina is an active member of the community, performing at local events that benefit social programs in Sonoma County. Many organizations like the Caesar Chavez Health Fair and Kaiser have all partnered with Sangre Latina to create stronger ties in the community. By mentoring teens and adults and working in schools, Jose aspires to create community unity and reduce inner-city violence through the art of dance.
JUDGE: Kelly Casanova

Kelly Casanova is a two time US Open Swing Dance Champion. Kelly has been teaching West Coast Swing locally throughout the San Francisco Bay Area since 1981. Although her weekly classes are based in Mill Valley, Santa Rosa, and Emeryville, she has spent much of her career traveling throughout the United States competing, teaching, and judging. Kelly has taught workshops and judged at a variety of major national conventions. In 2006, Kelly was inducted into the California Swing Dance Hall of Fame. In November 2004, at the US Open Swing Dance Championships, Kelly was inducted into the National Swing Dance Hall of Fame. This National Hall of Fame is a lifetime achievement award for Swing dancers, from around the country and from the various styles of Swing. Through dancing, competing, teaching, judging and/or promoting, Hall of Fame inductees have shown distinction in exemplifying the highest standards of leadership, ethical conduct, and local and national service, resulting in a body of work with a far reaching and significant impact on Swing dancing. Beyond mere enjoyment and participation, they have given of themselves.
JUDGE: Stephen Nordquist

Stephen Nordquist teaches dance in Santa Rosa's Vets Building. One of Santa Rosa's most cherished traditions, Nordquist's Dance (nordquistdance.com) has been teaching teens for more than 30 years. Stephen and his wife, Shirley, took over from Bob and Shirley Burkart, who began teaching Sonoma County teens to dance in the late 1950s. Every year over 300 young teens, boys & girls, attend social dance classes with Stephen & Shirley Nordquist. Classes meet weekly on Tuesday nights October through March at the Santa Rosa Vets Building. This program provides a safe and comfortable environment where junior high and high school students learn so much more than just American Style social ballroom dancing. These classes build the student′s confidence and blend in a balance of social behavior, manners and dress for special occasions. Stephen teaches the Waltz, East Coast Swing, West Coast Swing, Night Club 2-Step, Cha-Cha, Rumba, and Tango. He also coaches teams that compete locally.
Event co-directors:
Co-Director: Vera Harvey

Co-Director: Joe Gellura

Dancing with the Stars — History
2017 Winners and Teams
2016 Winners and Teams
2015 Winners and Teams
2014 Winners and Teams
2013 Winners and Teams
2012 Winners and Teams
2011 Winners and Teams